The Women's Premier League Management with Ghana Football Association have released the following statement regarding next season's competition…
The Malta Guinness Premier League 2023/24 season dates have been confirmed with the season starting on Friday 27- Sunday 30th October 2023.
The season schedule returns to normal following the COVID-19 pandemic and the Qatar 2022 World Cup, which provided disruption during the previous three seasons.
Twenty clubs compete in the elite League, with ten clubs in each Zone, Southern and Northern.
Fosu Royal Ladies and Kumasi Sports Academy Ladies Football Club have qualified to play in the Northern Zone while Sea Lions and Jonina Ladies compete in the Southern Zone having secured qualification for next season's League.
The Women's Premier League is proudly sponsored by Malta Guinness with support from Max TV, Nasco Electronics, Betway, Woodin and Decathlon.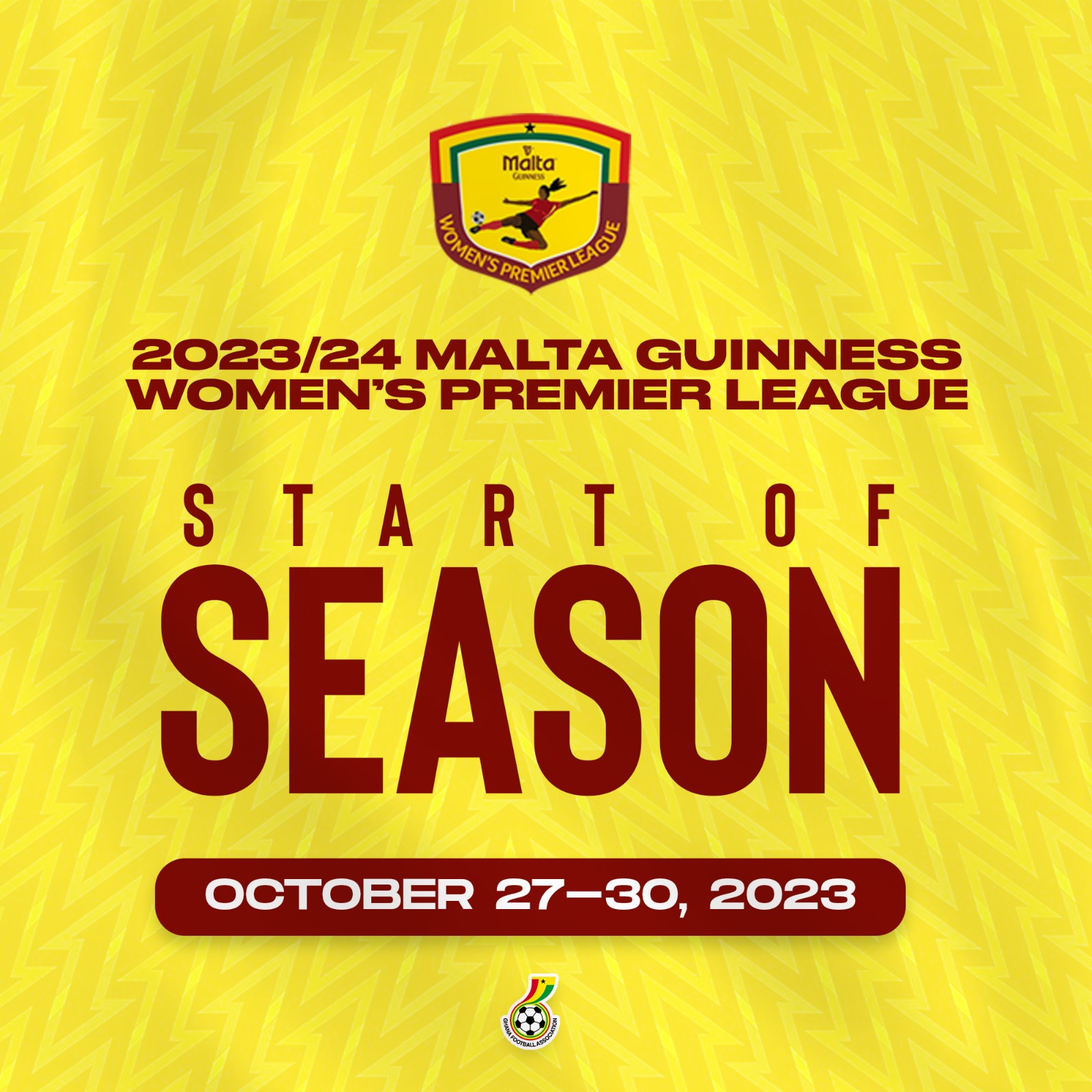 .
READ ALSO:
.
Copyright 2023 Berry Ladies Football Club. Permission to use quotations from this article is granted subject to appropriate credit being given to www.berryladiesfcgh.com as the source