Women's Premier League development partners, Betway have donated items including warm up kits to the twenty teams participating in the Malta Guinness Women's Premier League. The presentation was done at the monthly leadership and development seminar at the Movenpick Hotel in Accra were Samuel Kwame Boadu, Digital Marketing Lead and Elroy Salam  represented Berry Ladies Football Club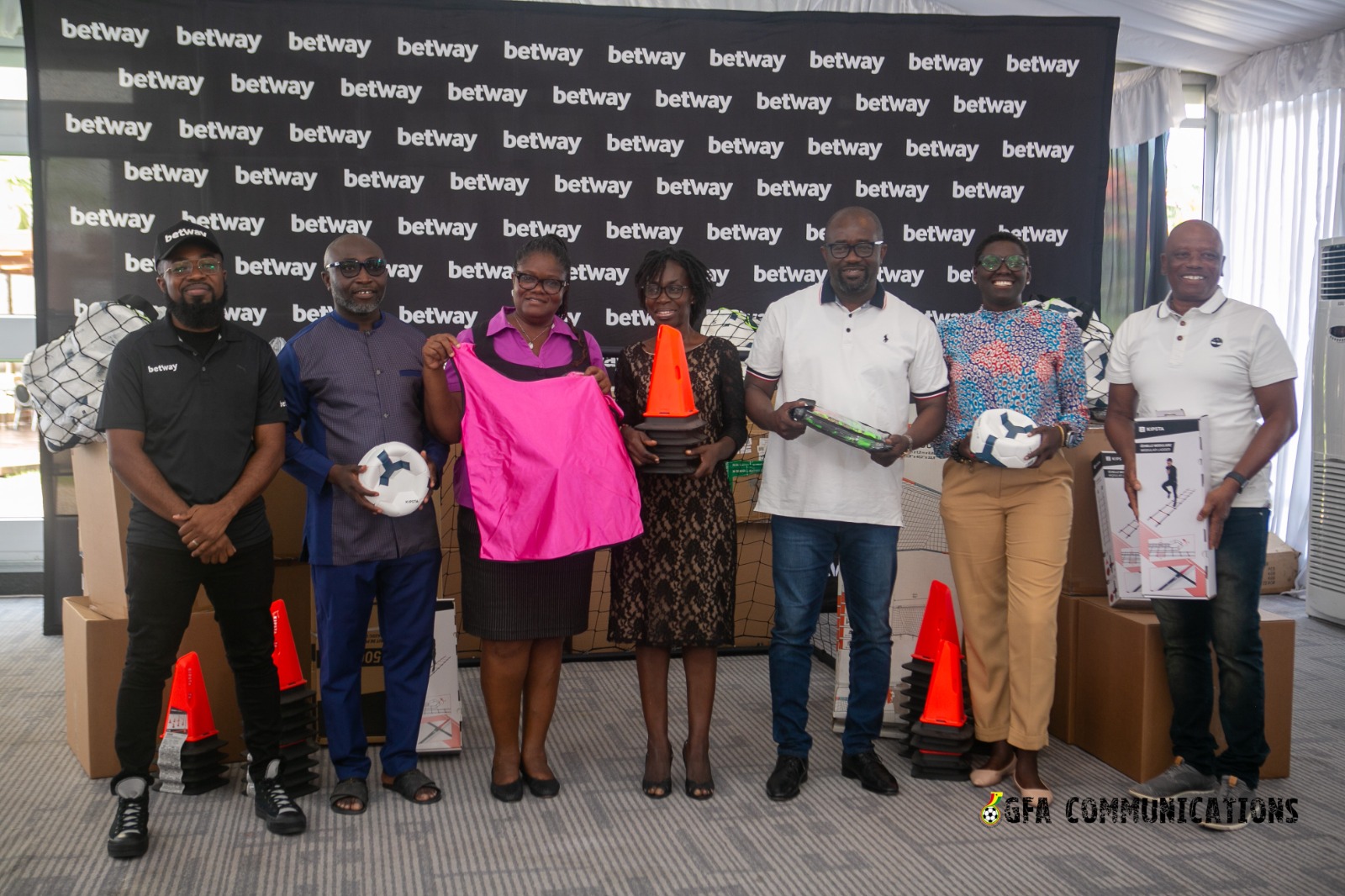 Other items included footballs, tactical boards, cones, training bibs among others. These items are expected to help the teams for the remainder of the 2022/23 season and beyond.
Speaking at this month's leadership and development event, President Simeon-Okraku commended the global sports betting brand for their commitment to the development of the Women's game.
"Betway has been a key partner of the Football Association since we went into marriage and I remember saying the marriage will be for better and for worse. Indeed, the positive intent of Betway speaks volumes towards the development of our Women Premier League'' he said.
''Currently in Ghana, the Male Premier League are very envious of the fast developing rate of the Women's Premier League and it is because our clubs have been very cooperative with all the new ideas and things that Betway as a key partner are introducing into the management especially into the governance of our sport''.
''Today obviously is a reaffirmation of the love that Betway has shown to the Football Association and me being here today is to give and show appreciation to Betway for all the support they have been offering our clubs and the football Association in general and to say that we appreciate what they have been doing.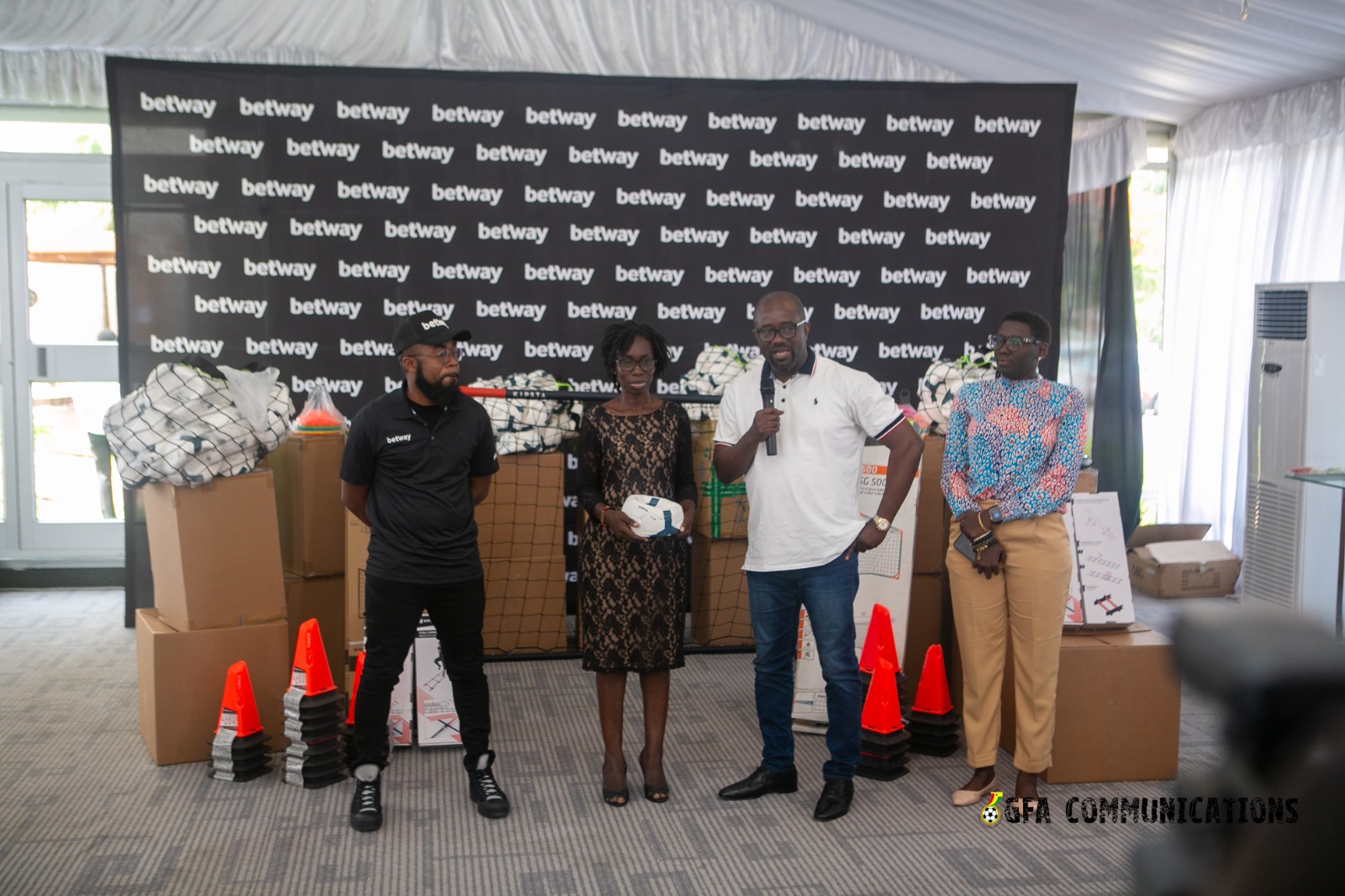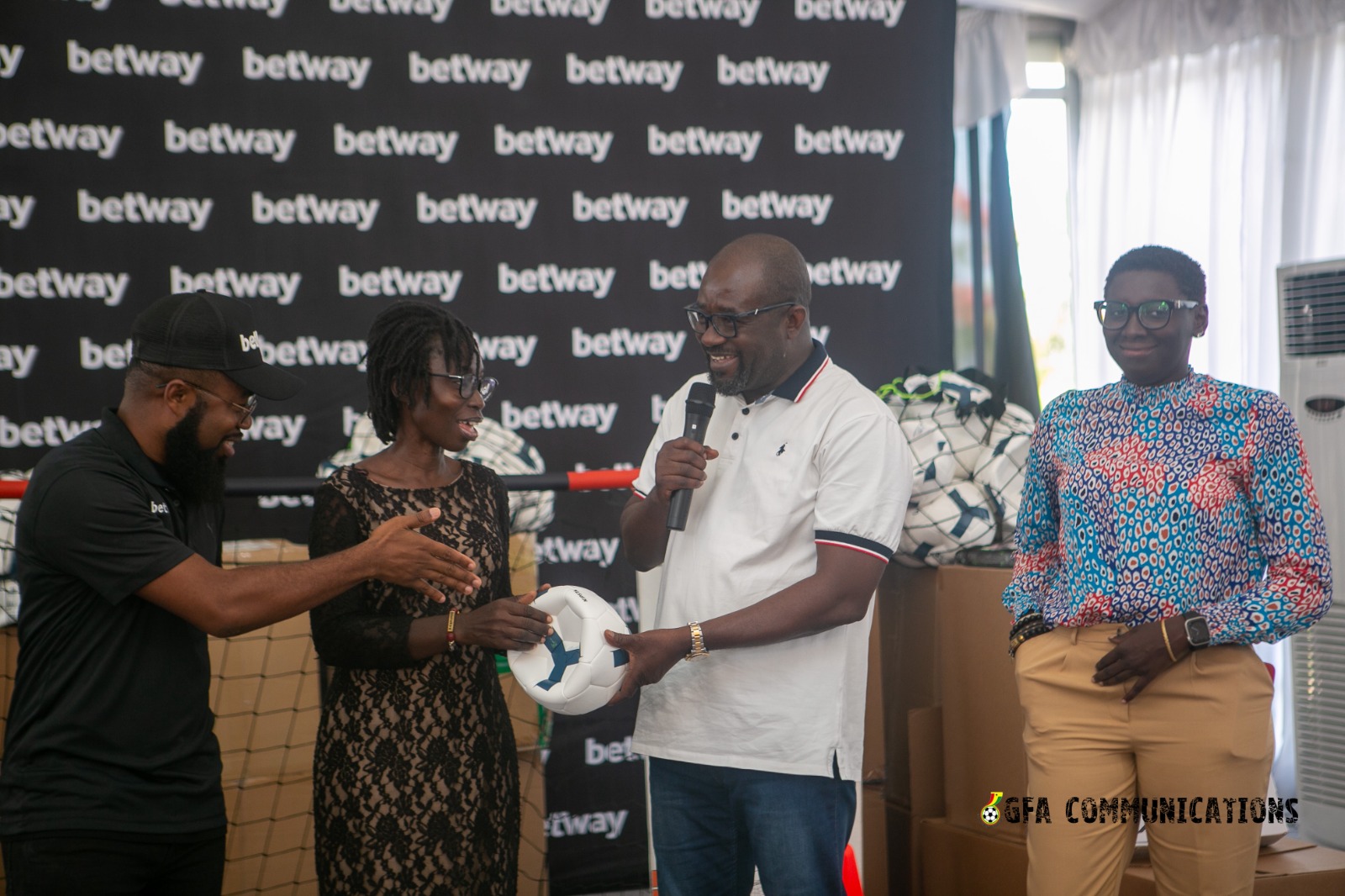 ''I have said on numerous occasions and platforms that capacity building is always a need area of our sport and the fact that you are offering assistance and chance to add value to the brand Women's Premier Leaguer is something that gladdens the heart of the leadership of football in the country.
''I believe our clubs are making good use of this opportunity and we can already see there is a big change in the way they see and deliver football.
''Going forward, we will continue to support all your activities as far as we can and to ensure that the Women's Premier League becomes the number one football brand for the Football Association. We thank you and are grateful for all your support" President Simeon-Okraku added.
.
Source: GFA COMMUNICATIONS